Strona główna
Blog
Conversational marketing – building authentic relationships with Generation Z
Conversational marketing – building authentic relationships with Generation Z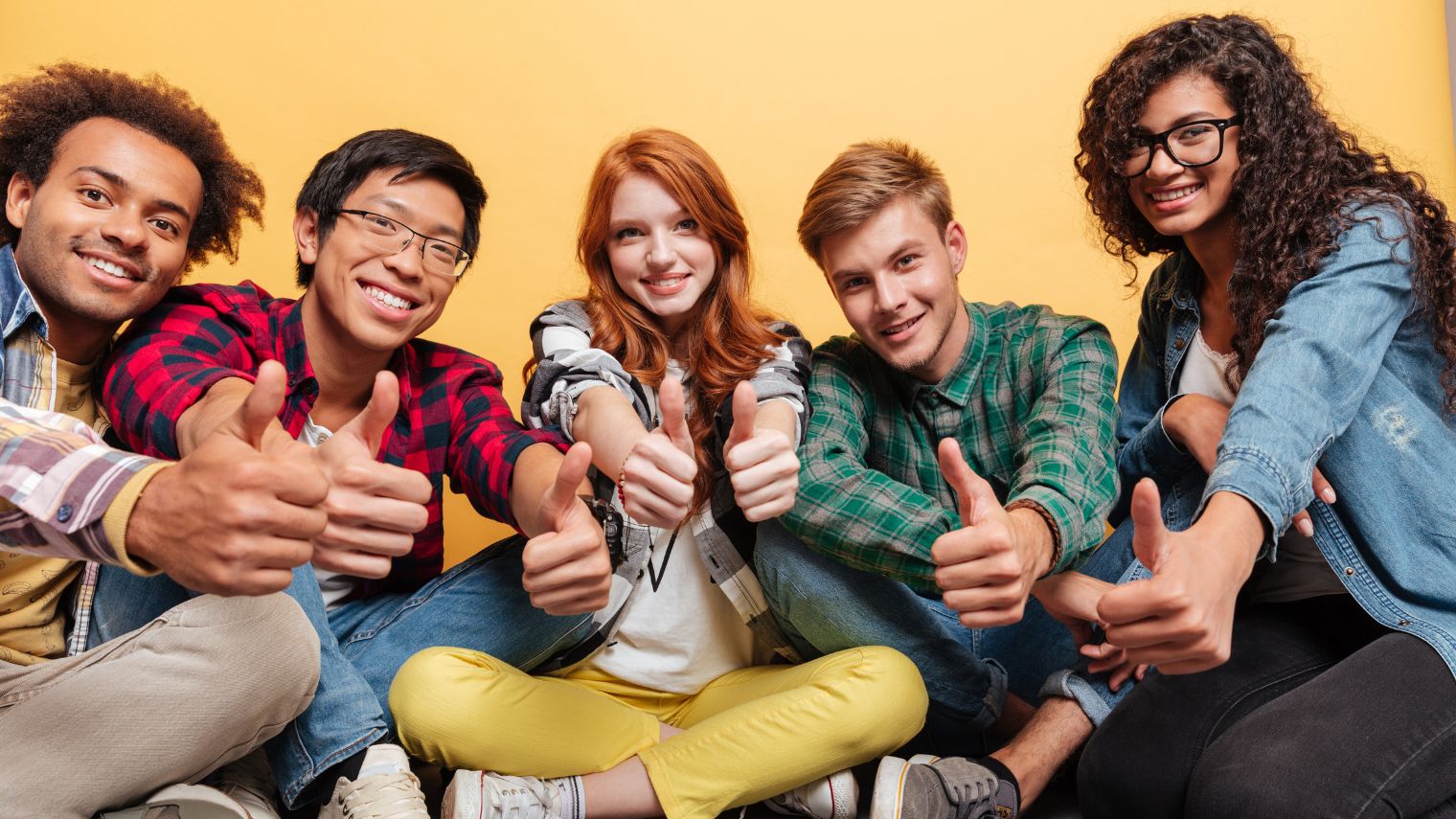 The ability of businesses to adapt to the preferences and expectations of the target audience is a key factor for success in customer communication. One of the groups that is gaining importance for brands is Generation Z.
Generation Z comprises young people born between 1995/1997 and 2012 (depending on the source), who grew up in the age of ubiquitous Internet, social media, and messaging apps. They are now entering the market and becoming savvy consumers. Therefore, they are accustomed to instant communication through messengers. This mode of conversation has become such a significant part of their daily lives that they often do not part with their smartphones, expecting fast, simple, and easily accessible communication with their favourite brands.
To cater to the new consumers with purchasing power, companies should take quick steps to meet the need for on-the-spot communication. This is where conversational marketing comes into play, treating customer conversations as a sales tool. Building relationships through conversation, especially in messaging apps like WhatsApp and Messenger, is a top priority. Customer contact with the company is facilitated, waiting times are reduced, and immediate responses are possible through automated chat pathways.
Consumer Preferences of Generation Z
Why should conversational marketing be part of the communication with young consumers? What exactly is it, and how can it be implemented in a company?
Conversational marketing has become an integral part of the marketing strategies of companies targeting Generation Z, among others. It leverages communication technologies such as WhatsApp, Messenger, chats, and the emerging RCS, also known as SMS 2.0. These technologies offer companies an entirely new opportunity for direct and, most importantly, fast interaction with consumers.
Why is conversational marketing so important? Generation Z is not used to waiting in line for a phone call or going through multi-step processes to get a response from a company's customer service. Hence, when real-time communication is possible, it reduces frustration caused by multi-step processes for purchases or product inquiries and provides immediate solutions. This fosters trust and customer satisfaction, as issues are addressed promptly.
How Companies Should Respond to the Needs of Generation Z, a Word on Personalization
Customers from Generation Z expect companies to cater to their needs and preferences. Personalized messages are now available through tailored messages, birthday greetings, appropriate addresses, and even tracking shopping preferences to display user-specific recommendations within the chat. Conversational marketing not only increases conversions but also engages customers in brand communication.
Expanding Omnichannel to Modern Communication Channels
The traditional communication channels familiar to older customers no longer meet the requirements of Generation Z. While SMS communication is still essential and often necessary (e.g., for operational events in a bank), it may be insufficient, especially when customers want to initiate contact, continue a conversation, or send multimedia files. In such cases, using technology like RCS, also known as SMS 2.0, can be a solution. RCS extends standard SMS communication by offering advanced features like multimedia sharing, audio, and graphic formats in carousel form, similar to messengers.
Messaging platforms such as Messenger, WhatsApp, and RCS are crucial for businesses aiming to cater to the communication preferences of young customers. Consumers are 53% more likely to purchase if the brand is easily accessible through Messenger. Therefore, it's essential to remember that the standard omnichannel approach is no longer sufficient for Generation Z's needs. Investing in new solutions, such as WhatsApp Business API, is smart. With this API, businesses can integrate mass business communication with WhatsApp into e-commerce, CRM, or payment systems. This allows customers to make purchases through the app, while companies can efficiently handle multiple inquiries simultaneously. Having the WhatsApp Business app alone does not allow integration with the systems used in businesses. Therefore, expanding the brand's offering with this innovative conversational marketing solution through API integration builds satisfying customer relationships and leads to more conversions.
These modern forms of communication are natural channels for Generation Z, making conversational marketing an extremely effective marketing strategy. It opens new possibilities, allowing customer involvement in the decision-making process through real-time interaction, questions, product selection, and feedback through simple surveys.
Two-Way Communication in One Place
Conversational marketing, with information about reading messages, provides a rich database. It increases audience engagement, enables automated responses, and, through solutions like WhatsApp Business API integration, facilitates mass query management. This makes it easy for brands to understand and adapt their marketing strategies to the preferences and behaviours of Generation Z. Moreover, expanding the brand's approach to omnichannel communication ensures that all customer matters are integrated into the company's system in one place, simplifying customer service.
A key shift in the perspective of marketing is not just "broadcasting" messages but also listening to customer needs. Nobody can convey their expectations of a brand, its offerings, and the values it represents better than the customers themselves.
Generation Z has a significant influence on shaping the current marketing landscape and focuses on different factors than before, such as whether a brand is environmentally friendly. Therefore, it is worth listening to the voices of young consumers and using appropriate tools like WhatsApp Business API, Messenger, or RCS to engage in dialogue rather than a one-way monologue with customers.
Author: Agnieszka Bełkowska, B2B Content Marketing Specialist
Sources:
[i] https://www.websiterating.com/pl/research/facebook-statistics/#chapter-4